Office Movers in Dubai - Best Office Removals
The Best Office Movers in Dubai
When it's about Office Moving consider the reliable Office Removals Company that offers
Office Moving services available in Dubai 
Quick office moving quote
Move manager for separate jobs
Complete assistance about the moving process
24/7 easy bookings
NEED PROFESSIONAL OFFICE MOVERS IN DUBAI
Our office movers in Dubai are available to help you move an office with 12 employees or 1,200 people long-distance. We specialize in office moving planning, packing, project managing, and implementation.
Office moves involve many moving pieces. That's why we have developed a thorough office moving procedure that solves all issues and prevents damage, loss, and delays. Dubai office moving companies have the flexibility and experience to meet your needs.
A Professional Dubai office Movers
We understand that your business is complex and that moving your office to another location can be costly. We specialize in commercial moving, which includes a complete service that will make your transition to a new location seamless. Our employees are trained to assist you in any transition and make it easy. for best relocation services get in touch with us.
Expert Office Moving Company – Great Experience
Our team has the experience and knowledge to make your office relocation as easy and painless as possible. We have worked with many businesses, and other organizations in Dubai who have used our Office Furniture Movers services before.
So rest assured, we are experts in what we do. Even outside the city, we have helped staff members without interrupting their work. We have worked with many commercial movers as well as all types of office buildings.
We are experts in Office Removals and know how to move it safely and efficiently. We can help you get the job done right the first-time.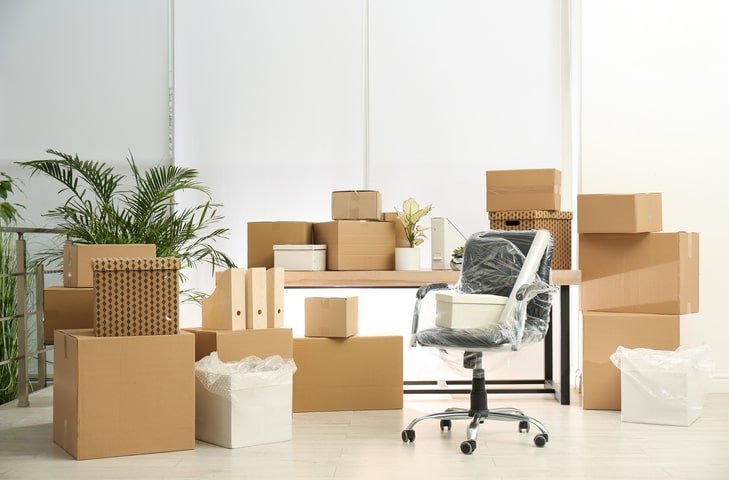 OUR PERFECT OFFICE RELOCATION PROCESS
Planning Office Relocation Ahead Of Moving Date
A good move plan can make a huge difference in your commercial moving costs and timeline. We will work with you to create a plan that meets your requirements, including safety procedures for your employees and instructions for the move. This will ensure that your move goes smoothly.
No matter how small or big your move is, we can handle it all. This includes packing of office equipment with the best moving equipment, moving materials and assigning the right people to the job because we have the professional office movers.
Your business move should not be stressful. Avoid last-minute surprises and chaos. We have the best-trained moving and packing crew to help you with your relocation. The project manager will oversee the relocation and help you communicate any issues.
It is possible that additional reconfigurations or changes will be required as your employees adjust to their new workspace. We can help ensure that your business is as productive as possible for you and your team.
Professional Office Movers and Packers in Dubai
It can be difficult to move an office because you have work to do. It can be difficult, if not impossible, to close the office for more than a day. We are available to work within your schedule so that your work doesn't get disrupted by the move.
To meet your needs, we are available weekends and evenings. You can rely on us to take care of your office even if there is a lot traffic during the week and we will provide hassle free services in Dubai.
Our Furniture Movers in Dubai also help with items that you don't need anymore. Let us know if you have any items that you would like to donate as we unpack. We will donate any items that you don't need and dispose of any trash you don't use.
Office Removals Services Pricing in Dubai
We are also available to discuss pricing and quotes. We can provide you with a precise office moving services quote before you start.
We will need to know what items you would like to move, how you'd access each place and any other special requirements you might have for moving your office. Based on the distance you are moving and the items you need to be moved, we will give you a free quote.
Conclusion About Office Moving Companies in Dubai
You can trust us to provide excellent service and expert office moving services. Our office moving company will assist you in every aspect of your move. We're available to answer all questions.
Get a free quote from us to find out how much it will cost to move your office. We are available to answer any questions you may have and we will make your office relocation stress free.