Furniture Movers in Dubai – Expert Moving Company
You have found a dream house in the best area in Dubai, and It's time to transport furniture you love the most. House Moving is not an easy task to accomplish especially when heavy furniture is involved in relocation. Moving is hard without help of professional Movers and Packers.
Expert Furniture Movers in Dubai is a reliable moving company for house moving with ease at best affordable prices. You can trust us to handle your belongings with care while moving. Our professional team of movers and packers and our warehousing facilities and transit solutions, enable us to provide the best possible packing and moving service.
Get help our furniture movers in Dubai. We in believe customer satisfaction is the key to a healthy business. Your valuable furniture will be safe with us while moving.
House Moving in Dubai
Professional House Moving in Dubai
Quick furniture Moving Booking
Professional team of Packers and Movers
Dedicated Move Manger
On time Guaranteed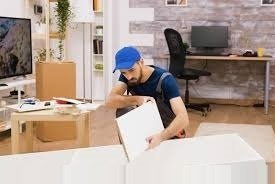 Office Furniture Movers in Dubai
Office Movers in Dubai
Professional Office Packing services
Dedicated Office Movers and Packers
Quick and Timely Booking
Great Value to the Moving Cost
Furniture Packing and Unpacking
Quality Packing Materials 
Boxes
Hanger Boxes
Bubble Wrap
Quality Blankets For Furniture Protection
Best Furniture Moving Company in Dubai
We offer professional furniture moving services in Dubai. We are a team of professional, skilled and certified furniture movers in Dubai. It doesn't matter if you are moving alone or with your family members, the relocation process can be emotional. 
Moving is stressful If you hire professional and experienced furniture movers Dubai, the moving process will be easier, more efficient, and less stressful. We are aware that every house move is unique and will make every effort to complete the process on time. Contact professional furniture movers in Dubai today.
BEST FURNITURE MOVING COMPANY
We can help you move once you have made the decision. Rest is our job and we are able to hassle free moving to our customers. As the best Domestic Movers in Dubai, our team will handle everything until the job is done. Get professional furniture movers in Dubai today.
We offer professional furniture moving services in Dubai. We are a team of professional, skilled and certified furniture movers in Dubai. One of the most challenging parts of a move is moving furniture. 
Our professional furniture movers in Dubai can help you pack and transport your furniture safely and efficiently. They also offer furniture installation. With this service, you can rest assured that the furniture will be delivered assembled when you move into your new home.
TOP FURNITURE MOVERS, AND PACKERS DUBAI
The moving process can be quite stressful and aggravating. We want to help our valued customers make their move as easy and painless as possible. Our team of motivated movers is dedicated to completing each task or function as seamlessly and creatively, as possible. 
Expert Movers and Packers Dubai has the ability to supply you with packing materials ranging from tapes, cardboards to wrapping paper and even warehousing containers.
We provide the best furniture moving service in Dubai for professional furniture movers. We are professionals, experienced and highly trained furniture movers. Our furniture moving services are available for commercial and domestic moving. Our experts have extensive knowledge about furniture packing and moving.
We can move everything, from closets and cabinets to television stands and closets. Expert Movers in Dubai can offer you a range services that will suit your needs, from furniture storage to international moving and relocation to domestic and business moving.
Why Choose Us For Your Moving Needs
There are many moving companies in Dubai. You need to ensure that you only hire reputable movers and packers to ensure a smooth and stress-free relocation. Let Expert Movers and Packers in Dubai take care of your house Removal. You can view customer feedback regarding our moving services we also provide the best villa movers in Dubai.
Professional movers in Dubai can help you with international moving services, such as house and office moves, furniture moves, and villa or villa relocations. 

Furniture Moving and Installation Services Included
Furniture Fixing Dubai is a hassle-free option for both homeowners and businesses. We are happy to welcome our clients to our moving company. Our team of highly qualified employees will inspect your plan. 
Each member of our team is carefully screened for his Quick, reliable and professional services. We offer furniture fixing in Dubai services at a very affordable price. 
We offer moving services in all of the UAE states, e.g. Dubai, Abu Dhabi and Sharjah. Highly trained and experienced movers will bring your fleece items back to the original packaging. This problem is common for people who move furniture from one area to another.
For those individuals who wish to move into their home, it is important to ensure that their furniture is in good condition. Skilled employees are needed to do this. Furniture Installation Dubai is an essential task because it is an essential part of a house's outlook.
For Furniture repairing Dubai, we offer an affordable alternative to high-priced replacements. The main investment made by consumers is furniture. Fixing damaged fixtures will improve the life expectancy of your assets. We offer a wide range of furniture fixing and renovation services for both family and commercial customers.
Moving Company Dubai Prices?